Tulip Sweet & Her Trail of Tears
If you need to
purchase
either of the 2
tulip sweet CDs,
contact tomsiler-at-tomsiler.com (put the @ in there!)
here's a great review of our CD's
by
someone who "got it"
from
popmatters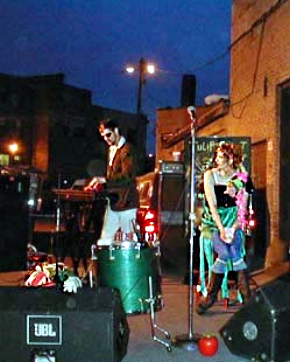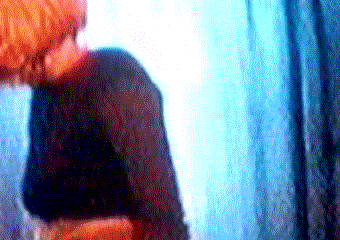 ---
---
also from the
Village Voice
:
Tulip Sweet, wearing a hat made of hydrangeas, dangles a dirty toy mouse over her forehead by the tail, singing to it at top volume, "I-I-I who have

nothing/Love U-U-U!" Overcome with emotion, the mouse drops onto her forehead, and from there to the floor. Pedro's Bar and Restaurant, a Mexican place the size of a subway car, is crammed with happy commuters to the demented yet sparkly land of

Tulip Sweet and Her Trail of Tears. Even the quesadilla-making guys behind the counter are nodding their heads in time. Like a dotty grandma crocheting

Christmasornaments out of plastic bags, Minneapolis natives

Steph Dickson

and

Tom Siler

take three of the most potentially awful pop genres—loungey cabaret, vampy psychedelia, ironically twee college music—and mine dark, cathartic sonic gold. What's their secret? They're serious. As Tom (the Trail)'s versatile keyboard floats through a medley of maddeningly familiar pop themes ("Imagine"? "Chim Chim Cheree"?), Tulip sells her creations as hard as her smallish voice will allow. She combines the composure and self-absorption of a fantasist eight-year-old girl, marching high steps in time with her huge drumsticks, and the dead-eyed heartbreak of a 65-year-old alcoholic croaking "White Christmas" to an indifferent hotel bar. "I like to make a scene out of my pain," she tells the

Voice

between sets. "It turns it into energy." Whether she's crooning to her post-apocalyptic cockroach lover ("Good morning boyfriend/There's no tomorrow/Here's to coffee and you crawling on my toast") or banging her tambourine on a drum and declaiming the poundingly obsessive "I Live 4 the U That Lives in My Mind," Tulip's sheer commitment surpasses the merely clever, antic, or catchy material and goes straight for the gut. I heart Tulip Sweet. And soon you will too. —Anya Kamenetz
---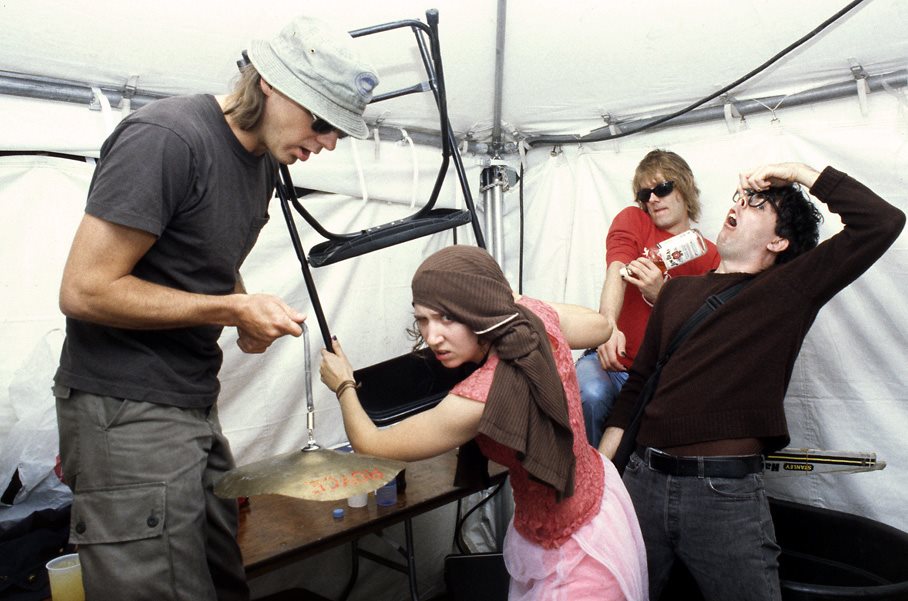 Tulip Sweet and her Trails Of Tears was an odd anomaly in Minneapolis. I accidentally saw this band at The Uptown in Minneapolis in the mate '90s sometime, and I was somewhat flabbergasted. The band came off like a quirky and slightly drunk cabaret performance, complete with singing saw and various odd instrumentation, and the front woman, Tulip Sweet, stole the show. She sang and strutted around the stage like she was a lunatic, a stripper, and your best friend. Her voice achieving a scream as easily as a croon.

I saw her and her band multiple times in Minneapolis in the years I lived there, and these are the only recordings I ever owned, or heard by her. To me, this band was an oasis of originality and life in a music scene I found stale and weak. Their performances made the band seem larger than life, and Tulip owned the stage every night in a way I have rarely seen.

As far as I know they remained a local band for the most part, and did not receive much recognition in our outside of Minneapolis, and as far as I can tell, they are long gone, with little information on the web about them all. This is by far one of my favorite little known gems.
---
from the NewPuritanReview:
Stephanie's brilliant and hilarious post-Beangirl cabaret act [Tulip Sweet & her Trail of Tears] parodies self-deprecation and lambasts social mores in one deft swoop. The brilliance of her method-acting characterizations lies in the way she actually pays homage to a grand tradition of theatricality, while others who have attempted this fall into the disgrace of novelty for its' own sake.
---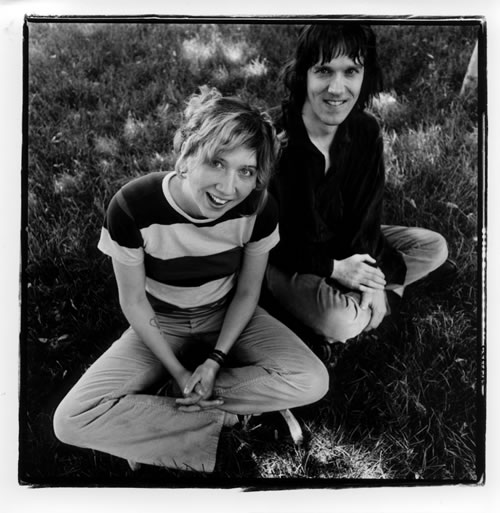 Other "Tulip-Related" sites

Random Link!!!!

The King of France.